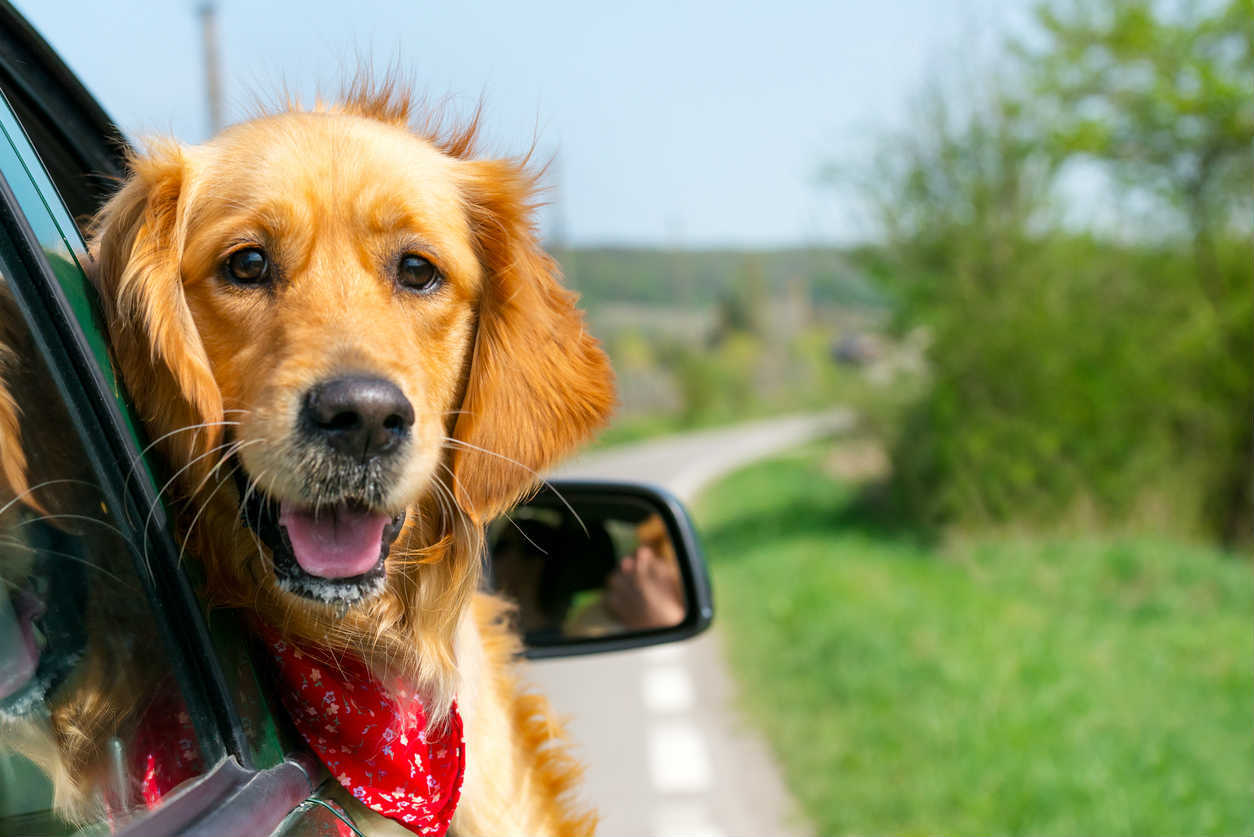 Many people travel with pets in tow. In fact, a recent survey by the AAA Foundation for Traffic Safety found that over 50% of people with dogs have taken them on a car ride with them. It is concerning that 23% of respondents stated that they restrained their dog by hand when braking. A further 19% have had to physically prevent their dogs from gaining access to the front seats.
If a person is distracted and takes their eyes off the road for just 2 seconds, they are at a 50% greater risk of having a crash.
Many drivers also admitted to petting their dog by reaching over into the back seats, letting their dogs sit on their knee, feeding their dogs and taking photos of their dogs - all while driving!
Our St Louis car accident attorney suggests that anyone involved in a car accident should pay close attention to any pets in the other vehicle. Was the dog restrained? Or was it causing a distraction that could have caused the driver to lose concentration.
An unrestrained pet in a vehicle can become a potentially lethal projectile in the event of a car crash. It's so important to use a good restraining system or a cage that is strapped down. Pets should always be kept in the back of the car. Air bags can kill pets in the front.
Seeing a dog with his head hanging out of a car window may look cute, but it's actually very dangerous. Additionally, it's important not to leave pets or children alone in cars, especially in warmer weather when the temperature can soar to dangerous levels in a very short period of time.
When pets are injured as a result of a car crash
If a pet is hurt, or killed in a road traffic accident while traveling in a vehicle, then this may be added to a list of claims for damages filed. Fees for vet bills can be high, and this could be added into your claim. However, the emotional loss is unfortunately not taken into account and so if a pet is killed the recompense will only be for vet bills and the value of the pet. Unless a pet is a rare breed, or is a show dog that earns the owner money then the payout is not likely to cover much other than the vet bills. The exception to this would be a working dog that has been specially trained.
Each case is unique. It is therefore important to speak with an experienced car accident lawyer who can evaluate the details of your accidents.