Choosing Not to Wear a Seat Belt
Choosing Not to Wear a Seat Belt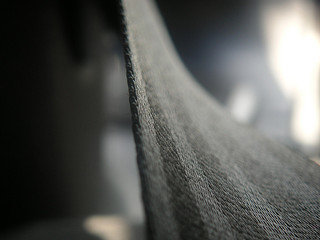 The State of Missouri witnesses 3-4% more fatal motor vehicle accidents as compared to the rest of the United States. Annually, more than 50% of the
fatal car accidents
occurring in Missouri are single vehicle accidents.
This was proved yet again when a 32-year-old man lost his life after suddenly losing control of his vehicle. At the time of the accident, there were two passengers in the vehicle. When the driver lost control of the vehicle, it
ran off the road and turned over
. In the process, both the driver and one of the passengers were ejected from the vehicle. The driver of the vehicle was pronounced dead and both passengers were seriously injured.
The sad part about this
car accident
is that none of the passengers were wearing their seat belt at the time of the accident. Due to this, the passengers were ejected and were seriously injured. St. Louis car accident lawyers believe that many serious
car accident injuries
and fatalities can be averted by
wearing proper seat belts
. Even though most of the drivers and passengers are well aware of this fact, many of them choose not to wear seat belts out of negligence.
Wearing a Seat Belt in Missouri
Missouri law
mandates drivers and passengers to wear a seat belt while traveling. If someone gets injured in a car accident while they were not wearing a seat belt, they may have to let go a part of the damages. If a defense lawyer is able to prove that not wearing a seat belt aggravated the injuries, the jury may choose to reduce the damages.
The importance of wearing a seat belt cannot be emphasized enough. However, the statistics reveal a grim picture. Of all the people killed in motor vehicle accidents in Missouri only about 32 percent were wearing a seat belt. On the contrary,
97 percent of the people who survived such accidents were wearing seat belts
. These statistics alone are enough to prove that wearing a seat belt is
vital
to the safety of drivers and passengers.
If you or your loved one has suffered serious injuries from a car accident, please call
The Hoffmann Law Firm, L.L.C.
at
(314) 361-4242
. You can be confident that everything will be done to protect your rights and recover the compensation you need.
photo credit: Lee J Haywood via Flickr
Share and Enjoy
Google+